What is fcB2B Technology?
fcB2B is the common acronym for the technology used in the flooring industry. fcB2B is the computer-to-computer exchange of business data in standard formats:
The information contained in an EDI/B2B/fcB2B transaction or web service is the same as on a conventional paper document.
The fcB2B / EDI Standard
The fcB2B Standard is a simplified, industry-specific form of EDI that uses the internet to make EDI affordable and efficient for businesses of all sizes.

The standard was created and is maintained by the Floor Covering Business to Business Group (fcB2B), representing suppliers and software companies in the flooring industry.
What are Web Services?
Real-time services that fcB2B-compliant suppliers offer to their customers. These services support basic inquiries and advanced requests. These services include: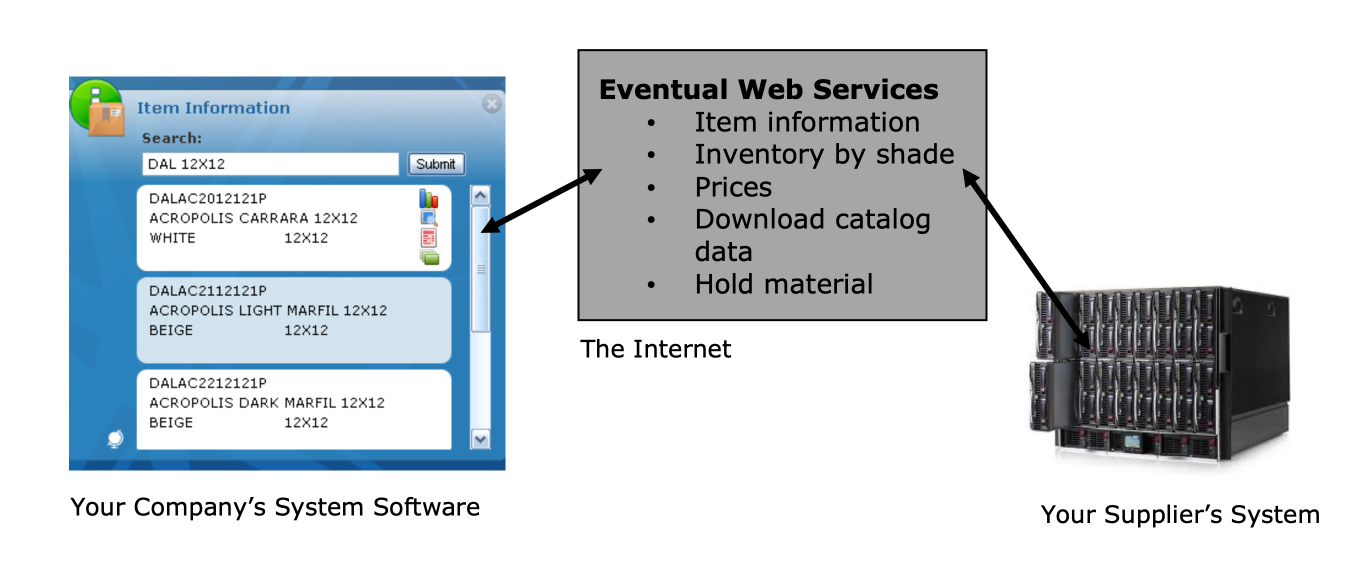 Depending on the capabilities of your company's system software, you can access this information in real time from a computer or a mobile device, such as a smart phone. You don't have to be in an office to quickly find answers your client wants to know.
How will Web Services help my business?
ANSWER QUESTIONS FASTER
ANSWER QUESTIONS ANYWHERE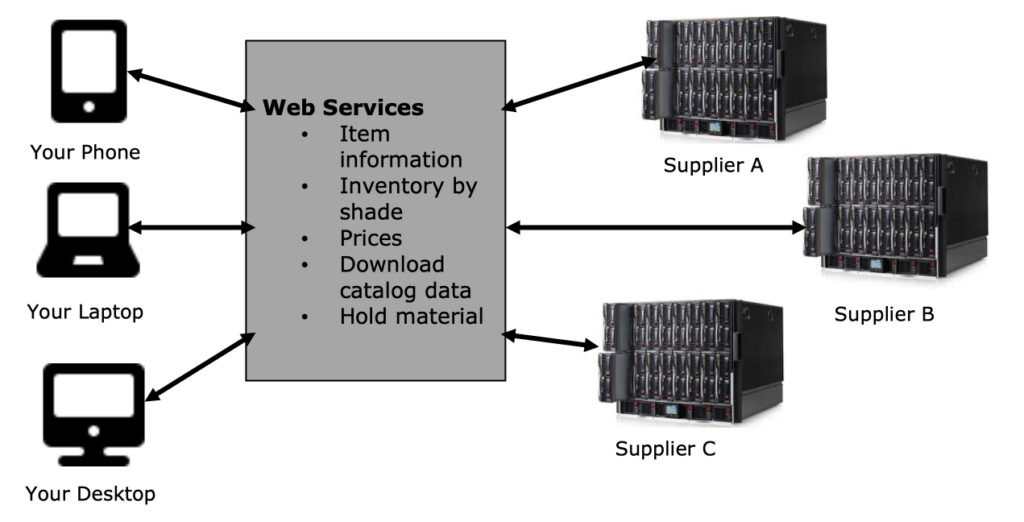 How can
Your Company

take advantage of this technology?